PHOTOGRAPHY
EMILY CHANG
FASHION
CAMERON COOPER
Dress in Republican Red MICHAEL KORS
Glove TITLIST
Earrings ALEXIS BITTAR
A police envelope with a tamper-proof seal containing fourteen eerily provocative 4x6 glossy photos depicting a devious C8LYN in an unknown setting, that is somewhere between a Film Noir set and a small-town VFW.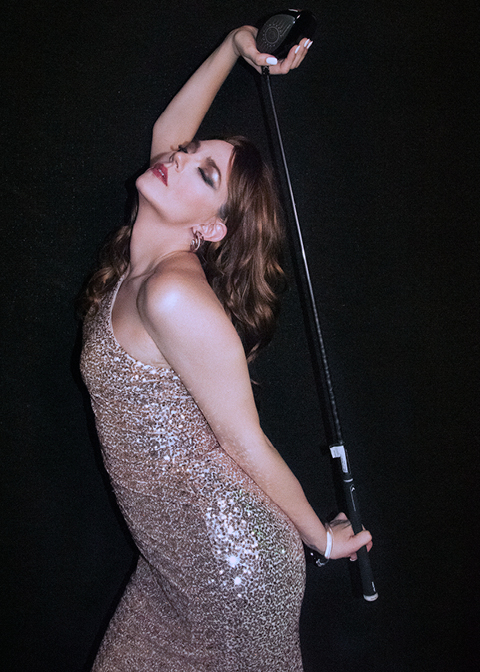 Earrings ALEXIS BITTAR
Perfume GUCCI BY GUCCI
Shoes FILA
Glasses YVES SAINT LAURANT
Further evidence within the envelope reveals a court summons with a cryptic and sultry (possibly sapphic?) love note scrawled across it in lettering that suggests an altered state. Sealed with a kiss, nonetheless.
A receipt totalling $666 and a biohazard bag containing a white acrylic nail coated in a mysterious substance. What has C8LYN done?
Was it a wild night of hedonistic pleasure?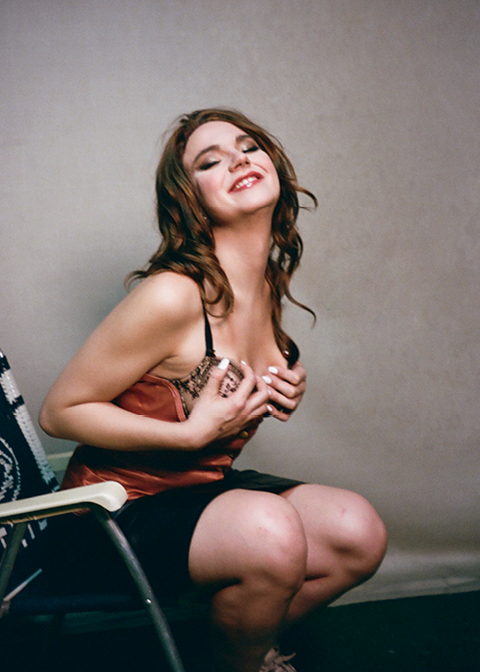 Or was it something more sinister?
Bustier GAULTIER JUNIOR
Bra VICTORIAS SECRET
Jacket STYLISTS OWN

Dress VIVIENNE WESTWOOD
Necklace ALEXIS BITTAR